The Rise of the Greenfluencer: Meet the faces of our movement!

Have you heard? Greenfluencing is what it's all about! When we pledge to #MakeItFeelRight, we are making a commitment to the planet, to be better and make more responsible purchasing decisions in our fashion. Let's meet the faces and brands that are leading the way and learn about how they are doing their part for the movement and Greenfluencing others to follow suit.
Greenfluencing is a relatively new term, one that stemmed from the rise of social media stars and the need to be more eco-conscious in our ways. These are truly special people, brands and NGOs who have made it their mission to encourage their followers to be more fashionably sustainable and do more when it comes to protecting our planet. Greenfluencing isn't just reserved for social media stars though! The beauty about sustainability is that it's both a problem and solution for everyone to consider. But why get involved? What does it take to be a Greenfluencer?
Let's find out from our ambassadors.
1. First up, our star, Lily Cole! You've seen Lily's pledge and you know all about her sustainable initiatives, so what made her to decide to #MakeItFeelRight?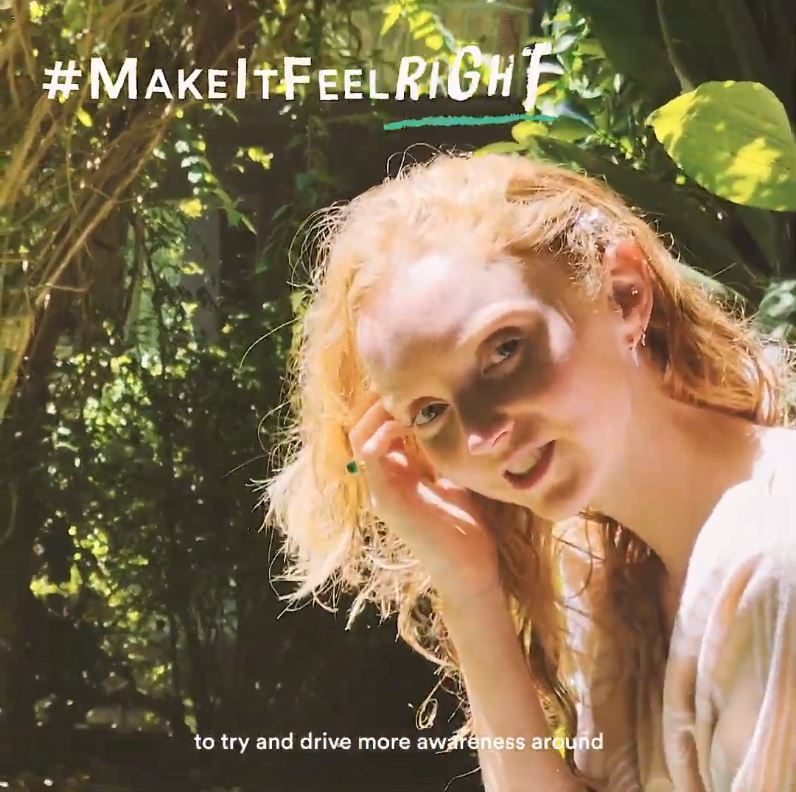 Lily is a supermodel, actress and entrepreneur, and over the years has built a platform of fashion-forward followers that are interested in her ideas, especially when it comes to sustainability. Lily's Instagram is a beacon for eco-conscious messaging and her ambassadorship for this movement reinforces just how important it is to use fashion for good.
2. Boyish, one of the only brands that will tell you to buy less of their products! A sustainable women's denim brand, Boyish is a brand that's walking the talk and when it comes to sustainability, founder and designer, Jordan Nodarse, doesn't play around. With a long list of sustainable credentials from fabrics, plant-based dyes, water consumption and the use of TENCEL™ Lyocell fibres, consumers are getting the maximum confidence in knowing what they are buying is certified green. Boyish is an excellent example of how brands are getting involved, and they most recently participated in a giveaway for the #MakeItFeelRight movement, where 5 lucky winners won $200 gift cards each! Stay tuned for more giveaways by following our Instagram.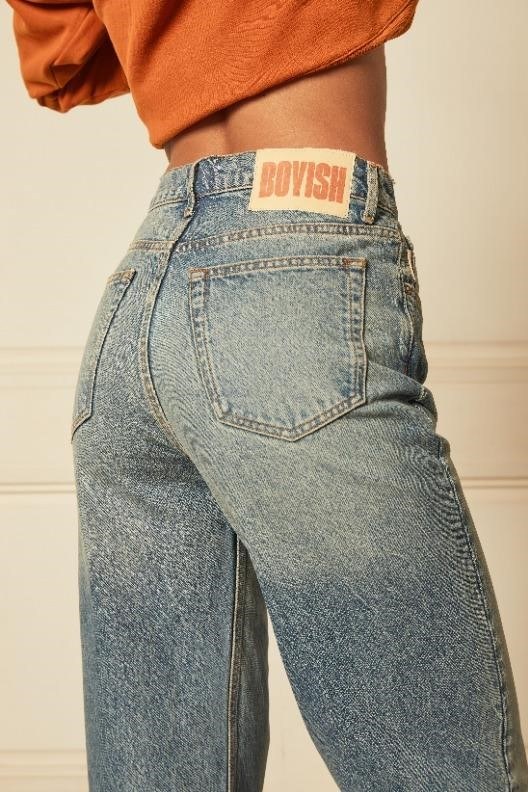 3. Textile Exchange have been Greenfluencing all of fashion's stakeholders to accelerate the adoption of preferred materials through clear and actionable guidance. By working closely with members of the textile industry the NGO is educating the industry on ways to achieve climate reduction goals and achieve positive impacts in every stage of production.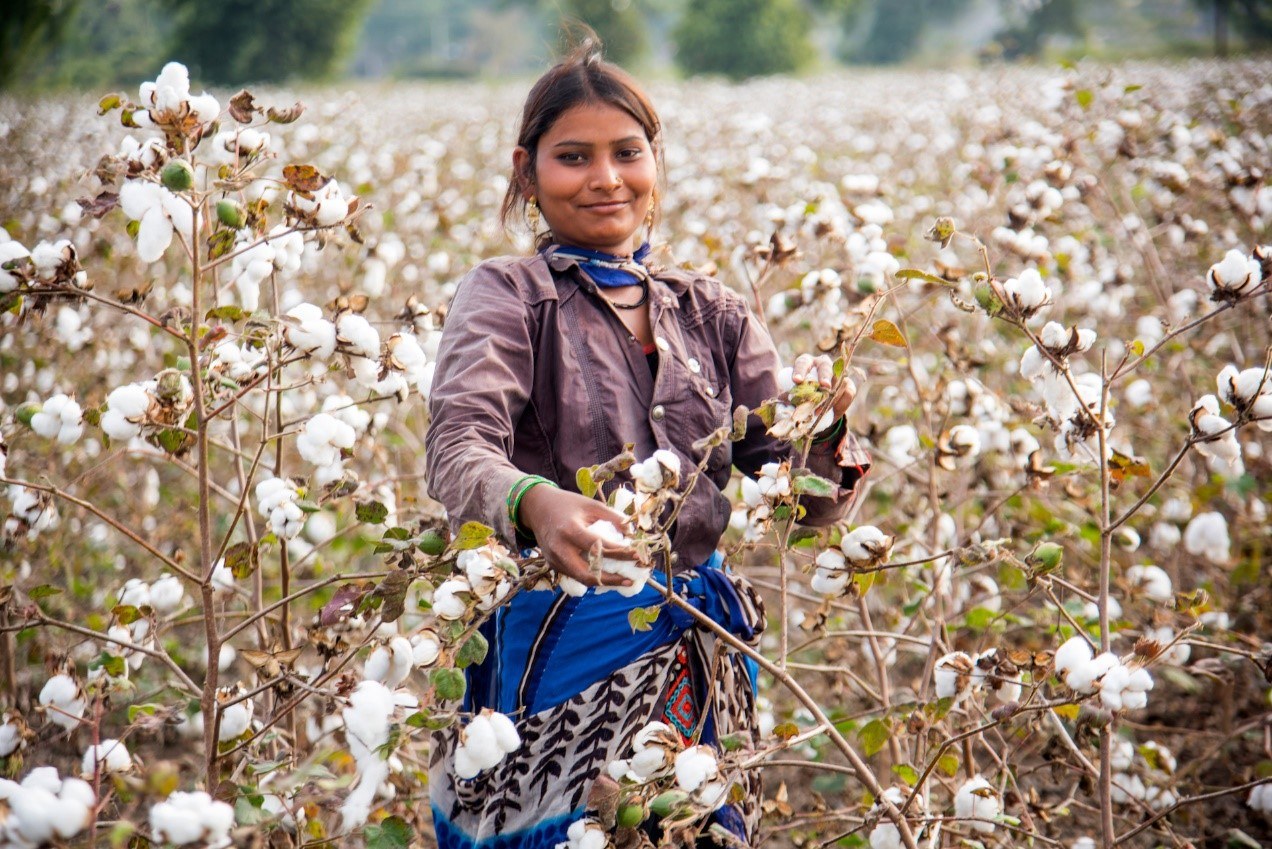 Greenfluencing takes place at every part of the supply chain and is essential to teaching fashion's stakeholders the importance of being sustainable. Influencers like Lily, brands like Boyish and NGOs like Textile Exchange are all cut from the same cloth in that their goal is to get people to be more sustainable. Our movement seeks to do exactly that, and we could not be happier to partner with our influencers and brands to help us translate awareness into action by pledging to #MakeItFeelRight.
Here's to all of our Greenfluencers!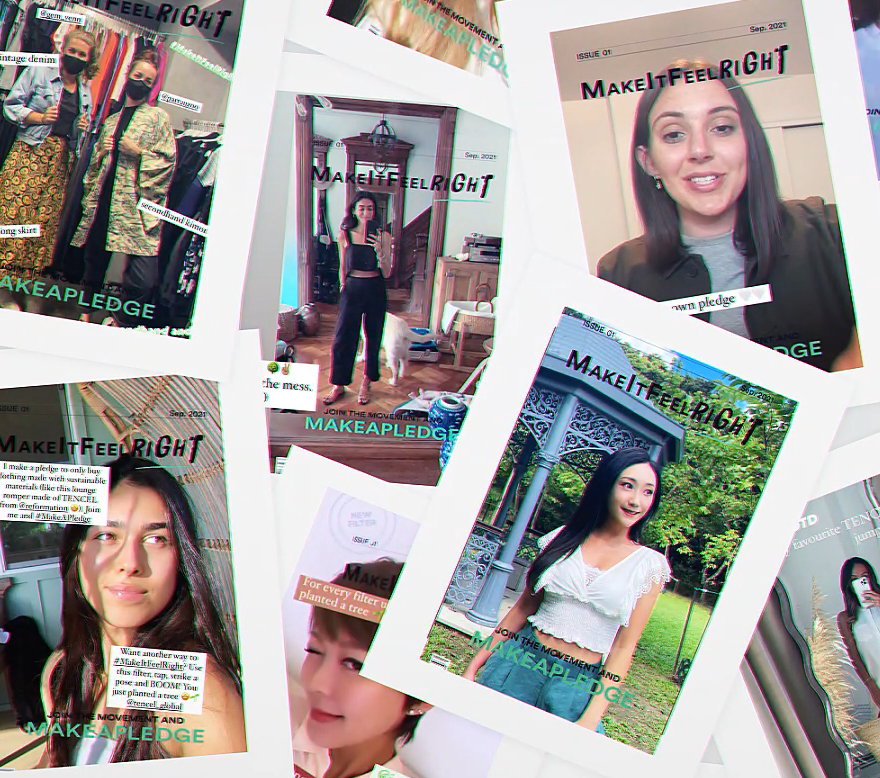 Have you pledged? What are you waiting for!